Latest Spa Deals in Fort Lauderdale
Nourish + inspire with one of out latest spa specials in Fort Lauderdale. Discover promotions at our luxury Fort Lauderdale Heavenly Spa by Westin™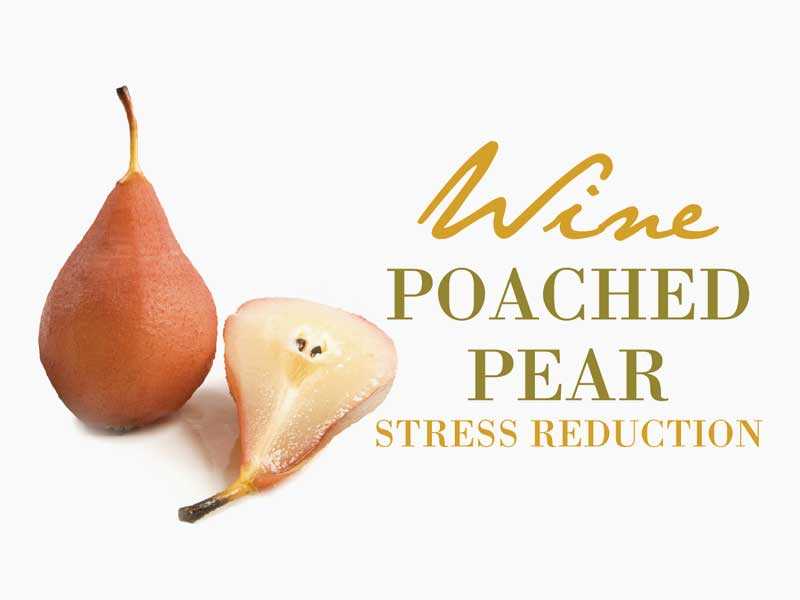 WINE POACHED PEAR STRESS REDUCTION WRAP
---
80 Minutes $229
---
There's no better way to celebrate the fruits of your labor than a fruit, brandy and wine down body ritual followed by a glass of seasonal wine! Sea salt and pear-infused brandy body polish takes skin from gloomy to glorious, leaving you awash in ripe pear notes and glistening softness. Rich anti-aging wine serum drenches skin with resveratrol and restorative fruit and vegetable compounds to address free radical damage. Feet are honey-dipped and cocooned in warm booties as you let go and unwined with a scalp massage. A ginger and grapefruit body milk application uplifts the senses and leaves you with a new spice for life. 80 minute treatment includes back, neck and shoulder massage.
Reserve Online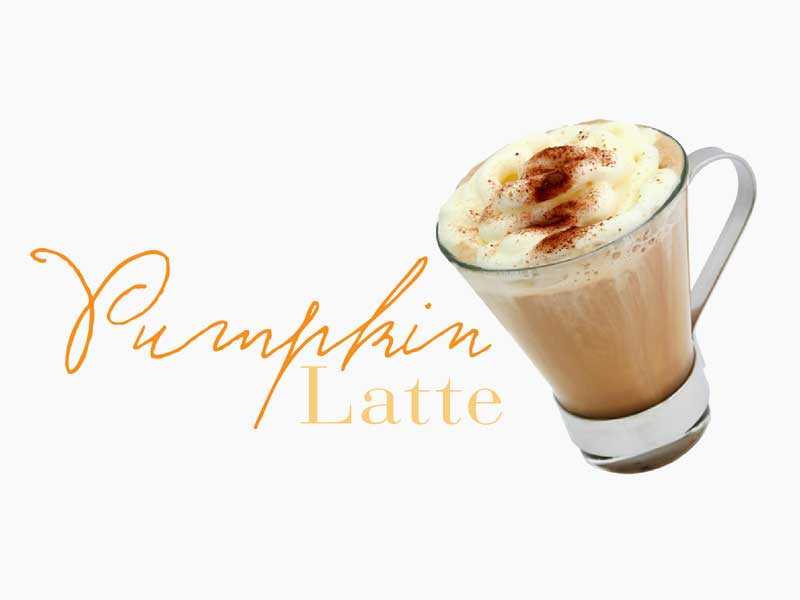 DOUBLE SHOT GRANDE SPIKED CIDER & PUMPKIN PEDICURE
---
50 Minutes $79
---
Take a coffee break on us, give yourself a grande dose of pampering with our seasonal pedicure full of pumpkin, spice, and a whole lot of extra nice! Enjoy your choice of Pumpkin Latte or Pumpkin Cream Cold Brew, as we literally mix up your daily grind. Fresh brewed coffee grounds from our onsite Starbucks are mixed with a gingersnap-pecan brown sugar Kentucky Whiskey scrub! As caffeine perks up your tastebuds, circulation improves and tired feet and legs are energized. A pumpkin puree mask full of fresh enzymes and yogurt cultures gives feet a double shot of exfoliation before feet are massaged and drizzled in warm honey, cinnamon and clove heel glaze. Schedule Monday – Thursday, receive a hot stone enhancement or warm vanilla hand treatment, $25 value.
Reserve Online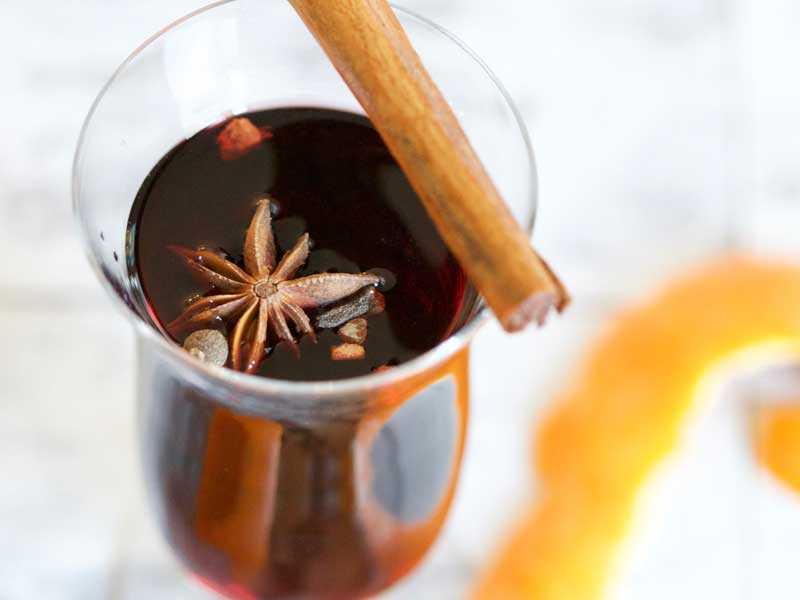 Mulled Wine Manicure
---
30 Minutes $39
---
Our hot apple cider soak made with vitamin E and coconut oil is paired with brandied pear sea salt scrub to soften hands. A warm antioxidant-rich resveratrol and chamomile flower extract wine serum is applied and works in unison with a hydrating citrusy vanilla shea butter massage to soothe and heal dry skin.
Reserve Online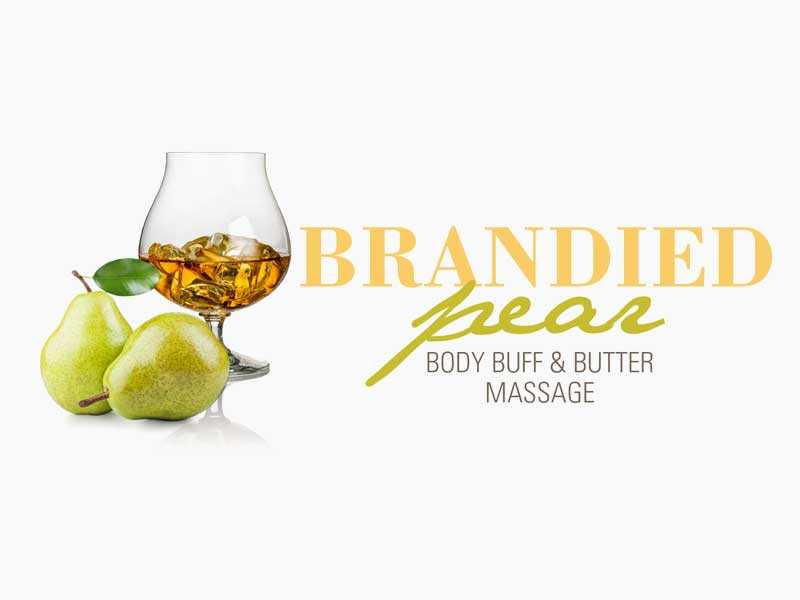 BRANDIED PEAR BODY BUFF & MARSHMALLOW FLUFF MASSAGE
---
50 Minutes $179
80 Minutes $229
---
A Bartlett pear-infused brandy sea salt scrub will enchant the senses, taking you on a sweetly-scented journey into relaxation. This exfoliating treatment includes a full body Swedish massage with all-natural marshmallow balm featuring a luxurious ultra-rich blend of shea, cocoa and mango butters with notes of sandalwood and tonka bean. Skin will feel as smooth as butter. Your entire body will feel light and airy, like a delicious jar of marshmallow fluff! Schedule Monday – Thursday, receive one deep tissue or hot stone therapy focus area of choice, $25 value.
Reserve Online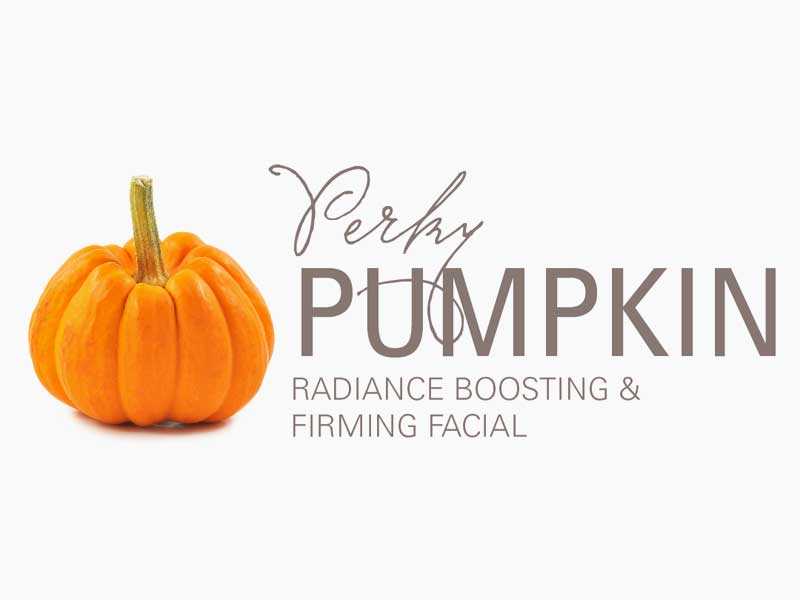 PERKY PUMPKIN RADIANCE BOOSTING & FIRMING FACIAL
---
50 Minutes $159
---
Oh My Gourd! This treatment guarantees skin will turn over a new leaf, or atleast new, healthy skin cells! A whipped pumpkin puree and active yogurt enzymes mud mask gets down to dirty and degunkifies pores, leaving skin purified and squeaky clean. Organic probiotics and time released plant actives improve barrier function, fight off harmful bacteria and address uneven skin tone, breakouts and premature aging. Treatment concludes with red LED light therapy and probiotic booster to calm and soothe while giving skin a naturally radiant glow. Ideal for most skin types except sensitive/rosacea types.Those affected by these conditions should notify receptionist upon reserving and request our calming and nourishing coconut milk probiotic mask as a substitute for the pumpkin mask.
Reserve Online
May not be combined with other discounts or promotions, spafinder and/or spa wellness gift cards. A 20% gratuity based on original price will be applied at check-out. Gel polish removal/application available for additional fee. 21+ ID for drinks.
Valid while supplies last.